Top haircut styles of 2018 for women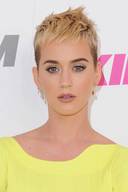 Hair is an ever-changing part of a woman's beauty regime that allows for lots of creative expression and experimentation with one's look. Keeping on-trend is a fun way to push your own boundaries and take style risks. Beauty4me has compiled a list of 2018's top haircut trends for women so you can try something new and keep your look fresh and updated.
The new shag
The shag is a classic 70s look that gets a fresh update in 2018 with fewer layers and a deep side parting. One of the best aspects about the new shag is that it is low maintenance and just needs to be parted on the side and air-dried for the natural layered waves to give you that beachy look.
The 60s flip
There is something so classic about a vintage look, and class is exactly what the 60s flip achieves. In 2018, the 60s flip gets a modern twist by having a sleek and flat top, rather than a puffed and quaffed section. This look can be achieved with a simple shoulder-length straight cut and a curling iron. Iron your hair straight and curl just the ends of the hair to get that charming flip. Finish the look with a strong hairspray to hold the curl.
The half-up top-knot
This look combines two great looks; the top-knot and the up-down. To get this look, let your hair air-dry naturally and make a horizontal parting on the back of your head from ear-to-ear. Draw this top section of hair up into a top-knot and let the rest of your hair fall prettily over your shoulders.
The spiky pixie
This look is daring, fierce, and sure to make a statement! To achieve this look, use a dollop of extra-strength hair gel the size of a grape and run it through your dry pixie cut. Pull up sections of your hair through your fingers in quick spikes and style the spikes in different directions to get that all-over punky look.