Top beard maintenance tips for men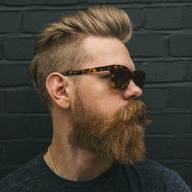 Your facial hair can make or break your look. A rough and unkempt beard can take a man from stylish to slobby, yet a perfectly trimmed 'stache can make you the most fashion-forward gent in the room. Follow these top maintenance tips recommended by Beauty4me to make sure your facial hair only enhances your look:
Wash your beard with natural, sulphate-free shampoo
It is vital to wash your beard two to three times a week with a sulphate free shampoo in order to keep it smelling great and to prevent a build-up of excess oil or sweat. It is important to use a shampoo that specifically states it has natural ingredients, as any chemical-heavy shampoo near your mouth is not a good idea.
Ensure your beard is adequately conditioned and hydrated.
Ultimately, a soft and shiny beard is more comfortable for you, is neater-looking and feels better for others. To condition your beard, use beard oil that has natural ingredients and essential oils. Beard oil is highly effective at reducing itchiness, flaky skin and unhealthy follicles. To use beard oil correctly, start by pouring a few drops into your hand and rub the beard oil into your beard at the point your beard contacts your skin. Work the oil through your beard from the skin to the tips of your hair. If you live in dry conditions, you can oil your beard once a day. For more humid climate, two to three times a week is adequate.
Use a trimmer ton neaten your neckline.
Use a trimmer around your neckline and beard on a bi-weekly basis. To locate the perfect area to begin your trim, place two fingers above your Adam's apple and trim at the line of your top finger.