Top tips for maintaining your new hair colour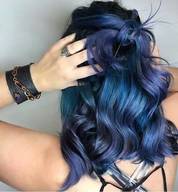 There are few things more exciting than emerging from your salon with a head of newly coloured hair, but how do you get the colour to stay and keep its salon-standard tone? Beauty4me has compiled some top tips for maintaining your colour if you want to get the full wear out of your hair:
Use shampoo and conditioner that is 100% free of sulphates.
If you use shampoos and conditioners that contain sulphates, you risk stripping your hair of your new colour or causing it to fade prematurely. One example of a sulphate-free brand that is safe for your coloured hair is Pureology.
Make sure you wash your hair in medium temperatures- boiling hot water is a 'no-no'!
High temperatures cause your hair cuticles to open, which allows the colour to be washed out of your strands.
Choose to air-dry your hair as often as possible rather than blow-drying.
Just as hot water can damage the colour of your hair, so too can a hot hairdryer. The high temperature of your hairdryer weakens your hair and can damage the quality of your hair itself.
Limit your hair washing to when it is necessary as washing every day depletes colour.
Wash your hair every second day or so. If possible, wash your hair only two to three times a week which will preserve the natural oils and colour in your hair.
Use hair colour products that have conditioning properties
Ensure you give your coloured hair the best start by asking your hairdresser to use professional hair colour products with conditioning factors in them. Conditioning properties in your colour product will nourish your hair for weeks to come and keep it moisturized to prevent that dreaded brittle look that is often a consequence of harsh dyeing treatments.