Top five weave dos and don'ts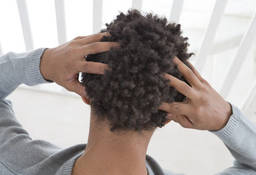 A lot can go wrong when it comes to maintaining your weave for the first time. However, Beauty4me is here to help with some top tips for keeping your weave shiny, strong and sexy. Read through these vital dos and don'ts to keep your weave in tip-top shape.
Never saturate your weave in products.
When it comes to applying products to your weave, quality trumps quantity every time. Using too much and too many types of product will leave your hair looking greasy and stringy with a dull, flat colour. Rather, opt for a grape-sized dollop of conditioning oil once to twice a week.
Give your natural hair room to breathe!
Instead of going from weave to weave, give your hair time to recover and strengthen in between applications. Keep your hair 100% natural for a few weeks after having a weave removed to reduce stress and breakage of your natural hair when your new weave is applied.
Never leave your weave wet.
Leaving your weave wet after washing is not recommended because extended periods of damp can cause unpleasant smells of mildew, as well as cause scalp irritation. Instead of hoping for the best from air-drying, set aside the time to sit under a dryer for one to two hours to make sure everything is completely dry.
Pencil in an appointment with your professional stylist at least once a month.
If you decide to get a weave, be prepared for the maintenance and cost involved in keeping it looking fresh and healthy. Ideally, you should try to visit your stylist for a wash, dry and style biweekly or at least once a month. Although this may seem like a big commitment, visiting your stylist for high-quality care will ensure your weave lasts longer, allowing you to get maximum wear. In addition to this, regular professional care will also keep your natural hair healthy which means less downtime between new weaves and a better-looking head of natural hair.