What to expect from electrolysis hair removal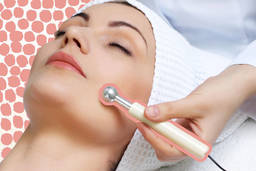 Electrolysis hair removal is a popular form of long-term hair removal that removes body hair by targeting the hair follicles under the surface of the skin. An electrolysis procedure is done by a dermatologist, who inserts an epilator device on the area of the skin where hair removal is desired.
An epilator device is a hair removal machine that works by mechanically attaching itself to hairs and then simultaneously pulling them out. However, in the specific case of an electrolysis treatment, hairs are removed through shortwave radio frequencies that prevent hair follicles from producing new hairs. The treatment also causes existing hairs to fall out.
What are the benefits of electrolysis treatment?
You can expect a multitude of benefits from electrolysis treatment. Firstly, electrolysis offers permanent hair removal which will save you plenty of time and money in the future that would otherwise be spent on maintaining the parts of your body you want to keep hairless. Electrolysis is also a highly versatile form of hair removal treatment. It can be used to inhibit hair growth for a variety of skin types, areas of the body, and types of hair. For example, electrolysis can be used to permanently remove hair on both the legs and eyebrows with equal success.
Do I need more than one treatment session?
Good results from an electrolysis treatment cannot be achieved after just one session. This is especially true for large treatment areas, such as the back, legs or armpits where hair growth is coarser and harder to remove. However, once you have completed all the treatments you need to allow for a smooth and clean finish, you will not need to worry about any further maintenance and can simply enjoy your smooth skin.